RCA Presents
CLASSICS: Jay Dee vs J Dilla - One Night For Dilla Dawg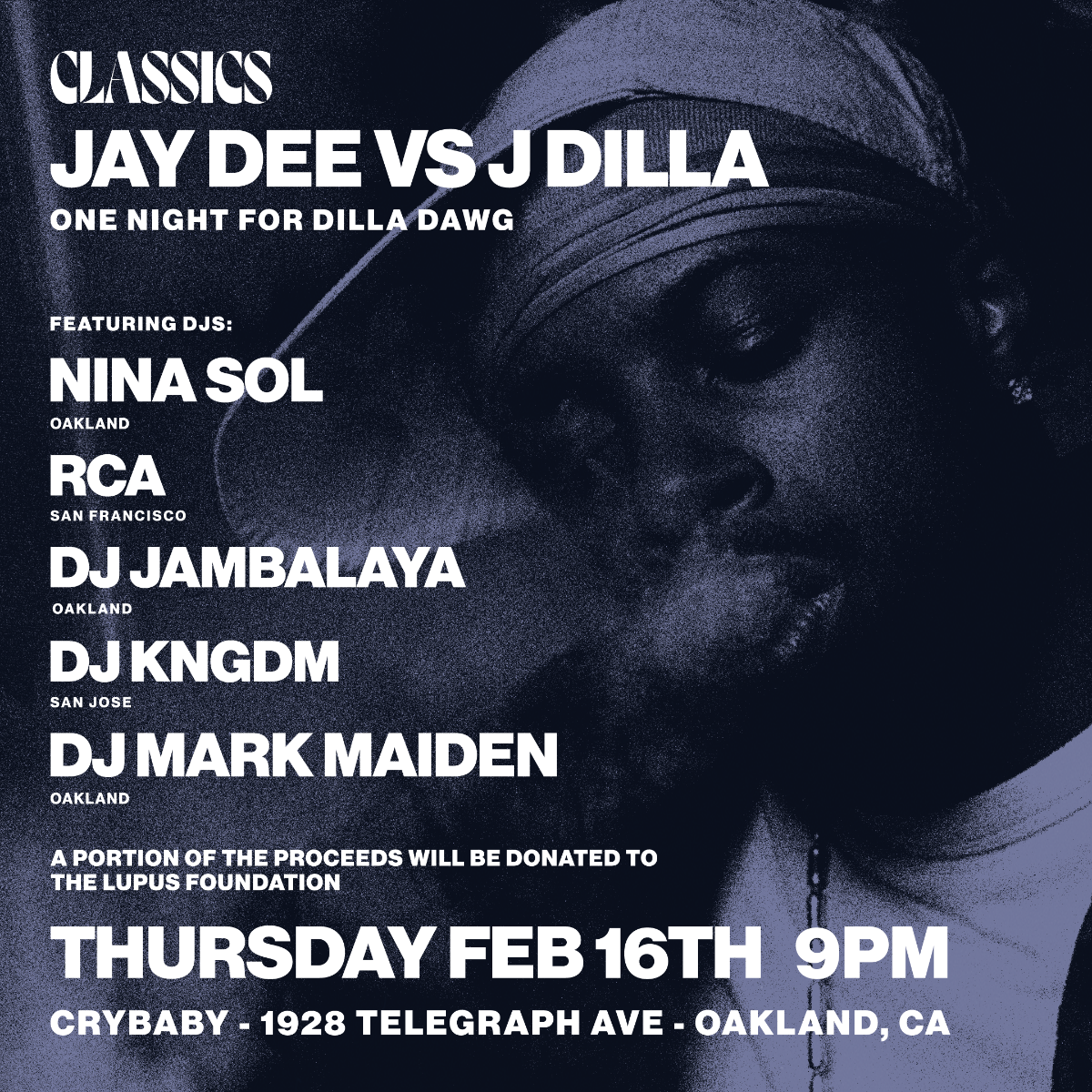 Additional Info
CLASSICS is back. We never left, but we did travel and landed in Uptown Oakland.

On the 16th of February at Crybaby (Uptown's most fly spot), we will again come together to celebrate the life and music of James Dewitt Yancey, aka J-Dilla, aka Jay Dee, aka whole body blingin' like C-3PO, nigga.

The Season 3 opener of CLASSICS is an emotional one. This event comes shortly after the anniversary of Jay Dee's homecoming. In honor of that, some of the proceeds and donations will go to The Lupus Foundation. A donation will be made in honor of Dilla and RCA's sister, who also has Lupus.

Your ticket to the show will count as a donation or holla. You can donate through Cash/Venmo/CashApp/Zelle at the show. Holla RCA if you'd like to throw some on top electronically.

NOTE: Donuts, ThatRawShit™, or DillaDogeCoin are not accepted.