Pop Music Video Night, Hella Emo & Tony Pitkin
When We Were Young Tribute Party: Emo and Pop Punk hits.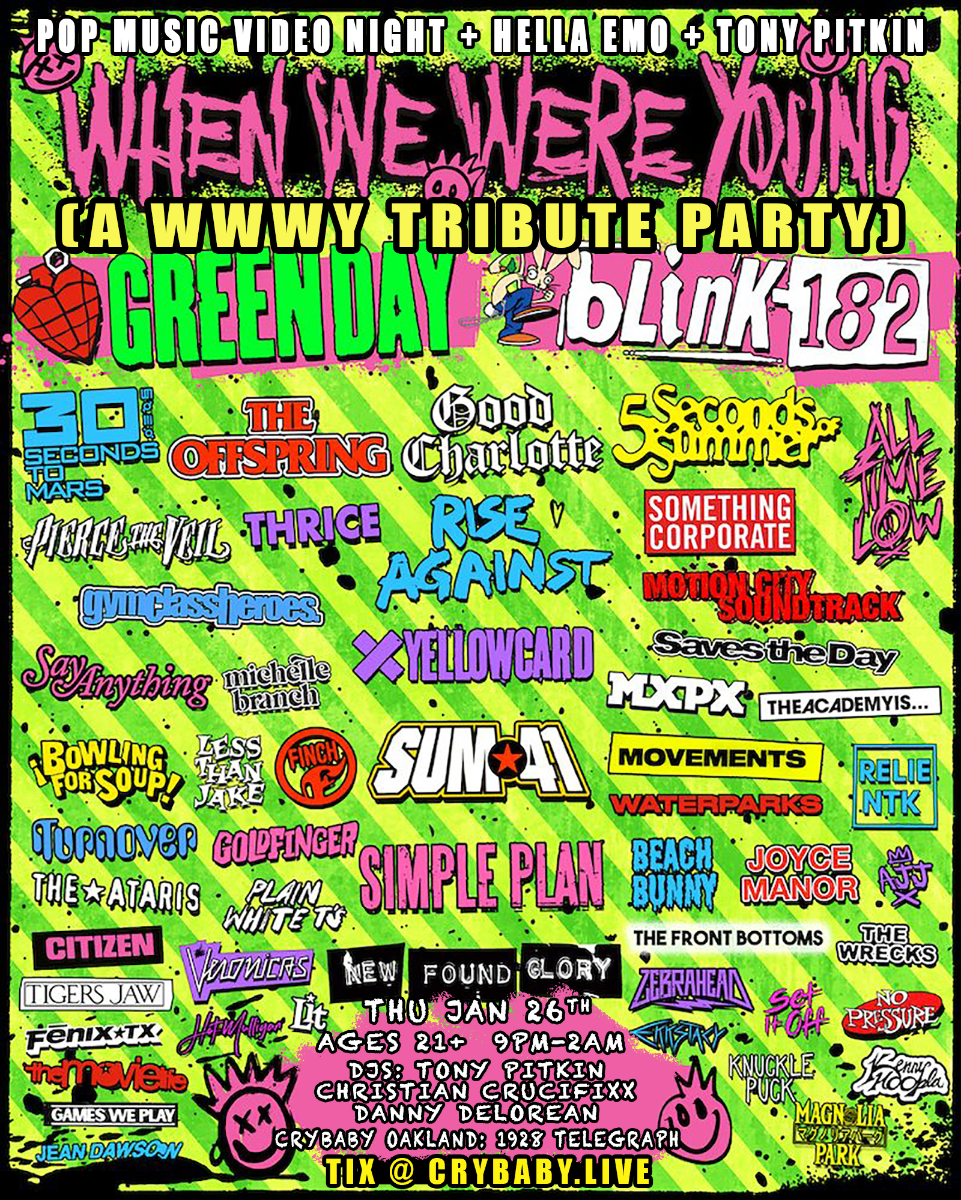 Additional Info
From the crew who brought you the Pop Music Video Night TRL Tribute Party, the Fyre Festival mock party, and The Woodstock '99 Re-Do party, comes part 2 of the wildly successful tribute party to the When We Were Young festival.
Teaming up with Hella Emo, and Tony Pitkin Presents, this will surely be the time of your lives as we play all of your favorite Emo, and Pop Punk hits.
Yell and cry to all of your favorite hits from the MySpace era in unadulterated decadence. Come live out all of your adolescent memories as DJs spin music from all of the artists on the WWWY 2023 and 2022 lineup (plus some not listed duh). Drown your face in eyeliner, then completely cover it with your epic bangs. Break out your nokia phones, torn fishnets, and put back in those old snakebites.
We'll have music videos playing on a big screen, drink specials, and lots of selfie areas, so grab presale tickets for you and your top 8 friends before they're gone.