BROKE AF w Dreams Dom Izzo Thow Wow & Dj Ignacia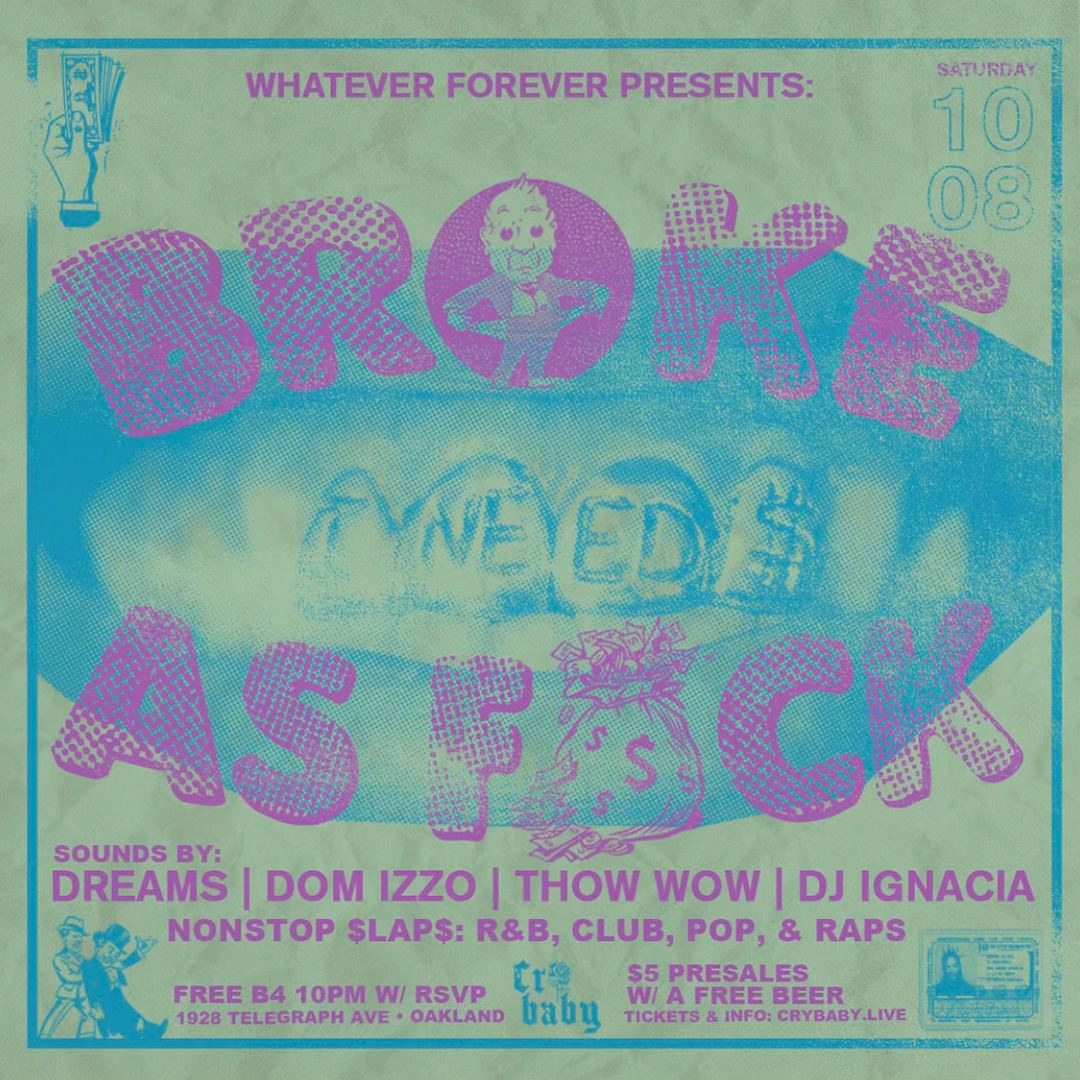 Additional Info
Remember when you didn't have to blow a bag on a night out? Yeah, me either... but folks swear it used to be possible to go out and pay rent. So we bout to bring it back on the rewind.
Broke AF.
Cheap entry, cheap drinks, loose morals... Low end prices & bass lines with high end vibes, DJ's, and homies.
~radio dj voice~
Rotating lineup of the Bay's best DJ's;
Droppin' nonstop SLAPS: R&B, Club, Pop, & Raps.
Throwback bangers, today's bops, all the way thru 2morrows bass heavy chops.