Spin And Destroy & Outsiders Collective
Downfall w/ Blvnkspace, Tempest, Dazzles + More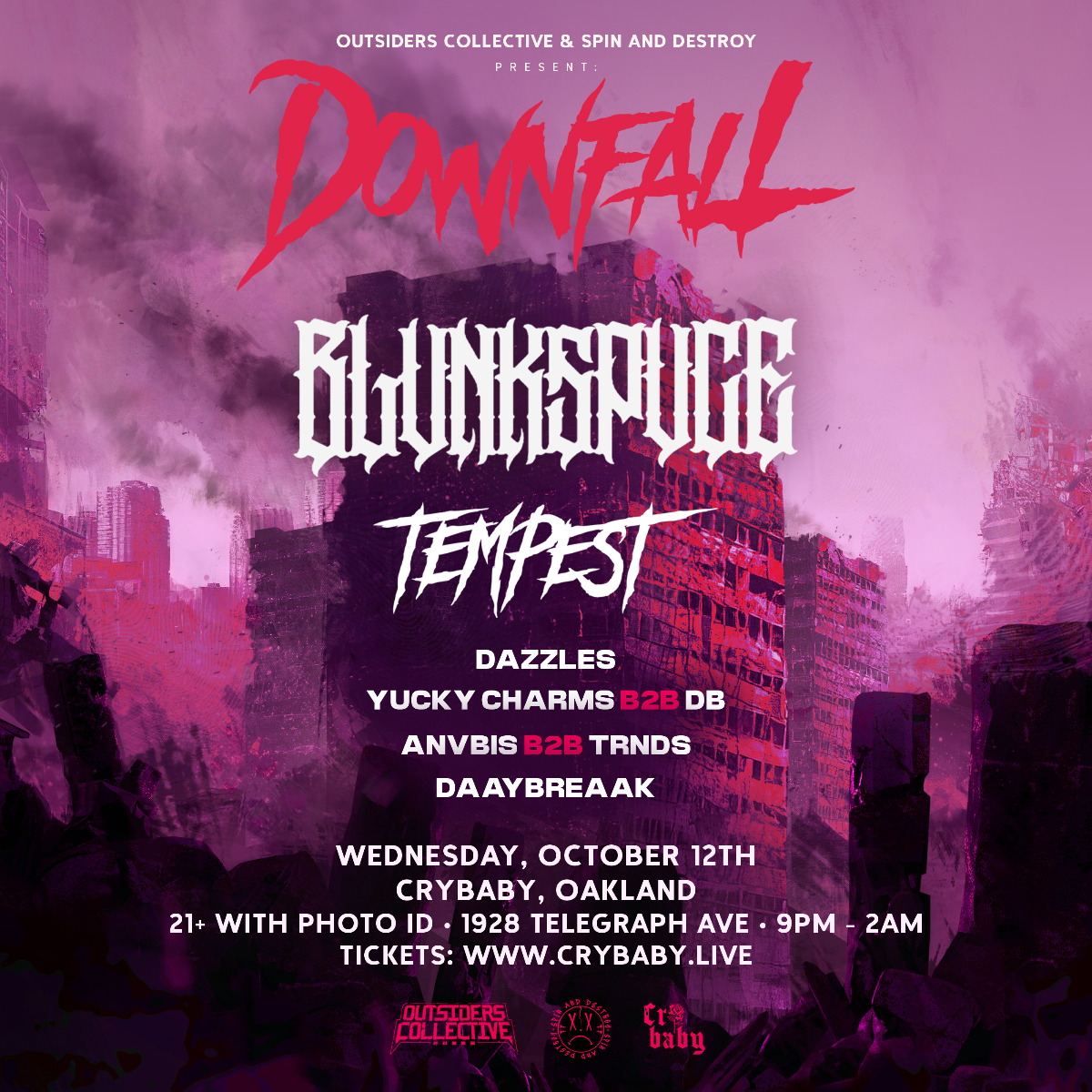 Additional Info
Downfall starts off with Blvnkspace. With Tempest, Anvbis, Yucky Charms, DB, DAAYBREAAK supporting.
Kyle Jilbert, better known as the Northern California-based producer BLVNKSPVCE, has been establishing his name in the underground electronic music scene with his wildly diverse yet recognizable sounds since late 2019. His unique take on dubstep and house music has garnered the support from artists such as Subtronics, Funtcase, Codd Dubz, Modestep, and many more. With releases on Never Say Die: Black Label, Disciple: Round Table, Cyclops Recordings, DPMO, Savage Society, 40oz Cult, and ODIO, BLVNKSPVCE is quickly solidifying his name as an exciting up-and-coming act in the bass music scene.
Bass music curators Spin And Destroy and Outsiders Collective, are joining forces to bring THE FIRST Downfall to Crybaby! Downfall brings a night filled to the brim with bass music, including riddim and tearout, the best of both worlds in the heavy bass music realm. Don't miss the chance to bring those high knees out to the East Bay on a Wednesday night!