Smartbomb Presents Liv.e w/ Bored Lord, Stoney Creation + More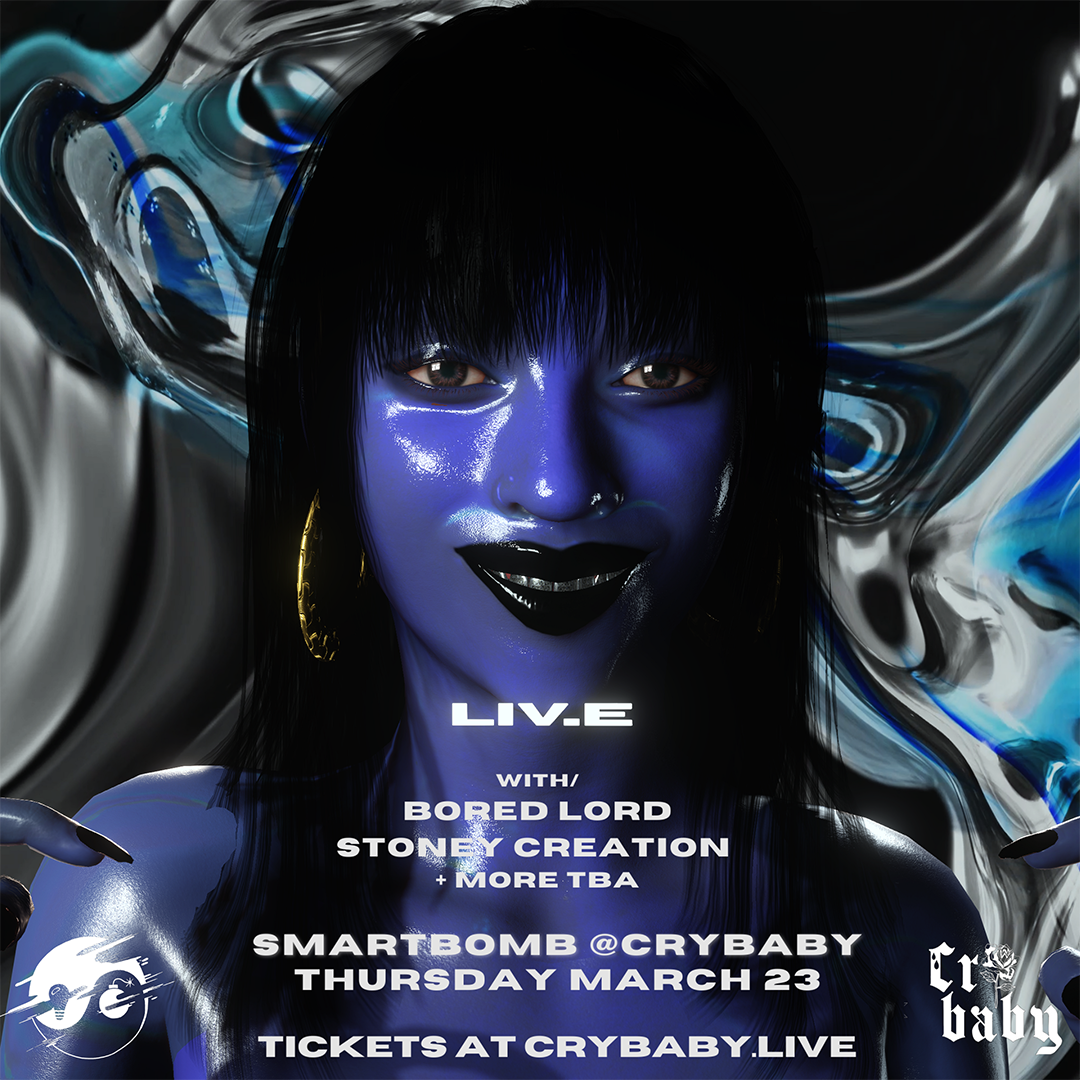 Additional Info
SMARTBOMB is honored & ecstatic to present Liv.e, kicking off her tour live at Crybaby in Oakland on Thursday March 23!.
The bay has championed Liv.e for many moons, and we have long anticipated her next arrival. Floating in on the release of her new album "Girl In The Half Pearl", Liv.e is ready to take us to new worlds.
With featured support from bay area royalty Stoney Creation & Bored Lord with more TBA, this is a rare moment of harmonic convergence that SMARTBOMB has loved providing the community for 10 years and on.