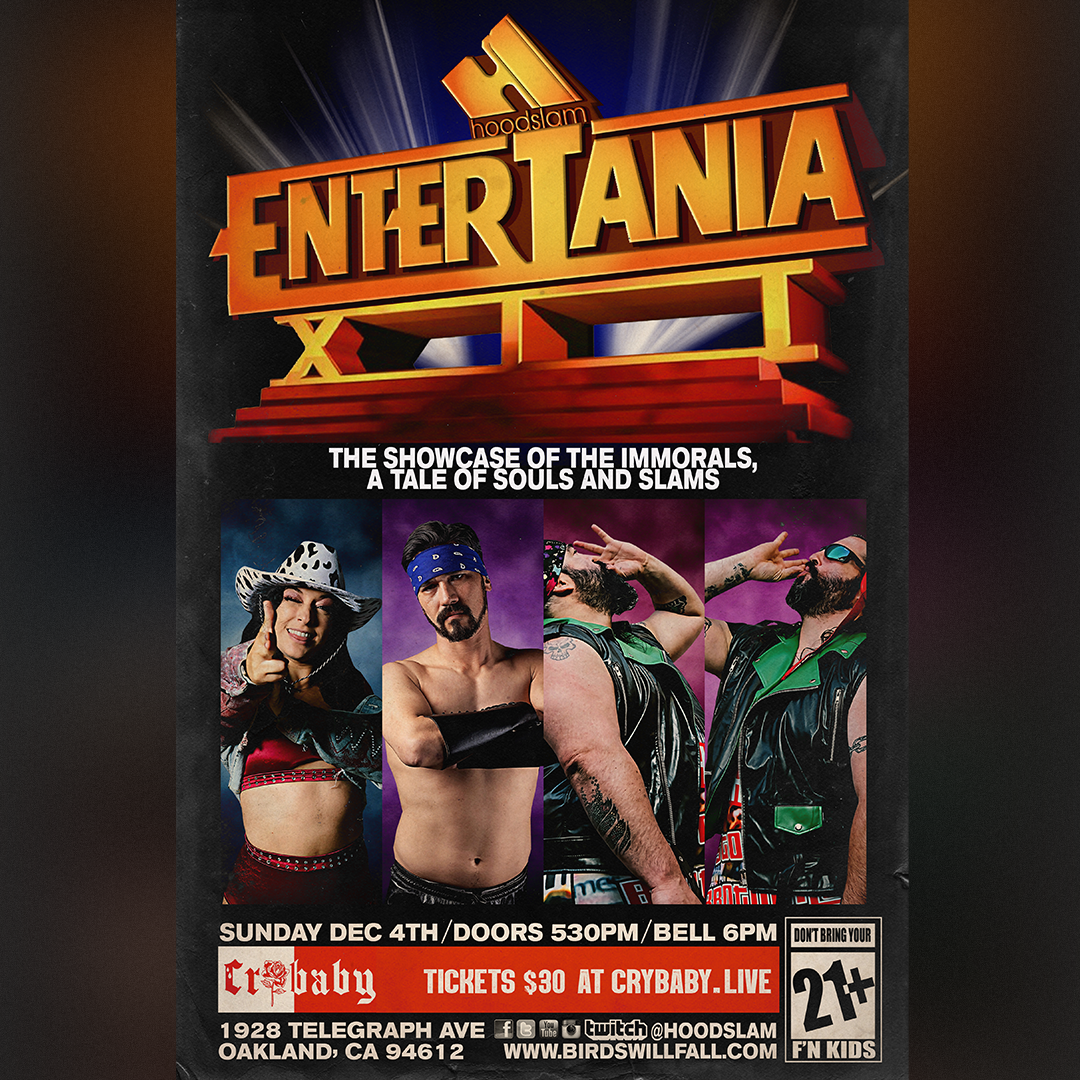 Additional Info
Hoodslam: Entertania XII
Sunday, 12/4/22 doors 5pm, event 6-9pm
$30 - full bar - 21+ - dontbringyourfnkids
Wrestling Rated-R
This is the accidental phenomenon. This Is Real. This is Hoodslam.
[roughly translates to sexy karate drama]
We survived 12 years of this gorgeous west coast hellscape and we're celebrating // with the showcase of the immorals, the baby daddy of them all •Entertania XII• as our last show of 2022 -
fate chooses a victor,
one destiny awaits those defeated,
yet, the fire still burns,
featuring:
"MacDaddy" M Y L O
Juice Lee
Richard Shhhnary
"Iron Slut" DARK Sheik
"Link to the Future" Anton Voorhees
Doc Atrocity
"Mexican Werewolf" El Chupacabra
The Stoner Brothers
"Hop Daddy" Hip Hop Harry
"The Last Spinebender" Kenny K
"Rabit with a Habit" Drugz Bunny
and "more"!
these men, women, beasts and in-between search for real truth within the squared circle and the heart of struggle.
hosted by Broseph Joe Brody,
follow @hoodslam on facebok, tweeters, instagoon and youtoot for details
*dontbringyourfnkids*