Thnks Fr Th Mmrs: Emo Pop Punk & Indie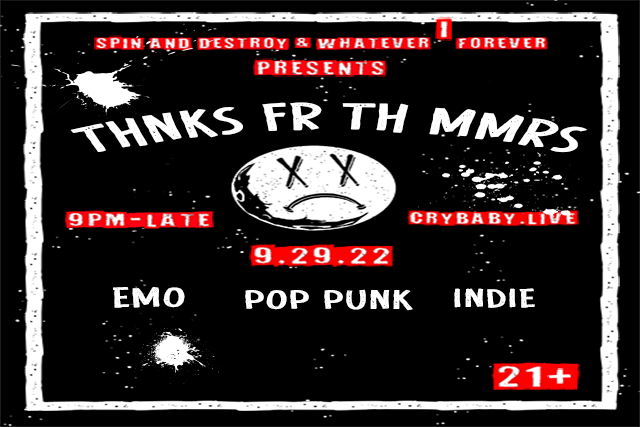 Additional Info
Thnks Fr Th Mmrs! Inspired by nostalgic emo, pop punk, and indie music to let your inner emo/scene kid out. With music from bands such as My Chemical Romance, Paramore, Fall Out Boy and many more.
Send your cringest myspace era photo or a scene pic of you for a change to win a $50 Hot Topic gift card. Send submissions to the Instagram @spinanddestroy
If you didn't win the Hot Topic gift card we are also raffling away a $50 Spencer's gift card at the show.
Best part about it is that it's FREE with RSVP before 10pm!
Or pre-order a SAD face hat with entry.
Presented by Spin And Destroy and Whatever Forever.